About
Us
Contact us today to schedule a free consultation!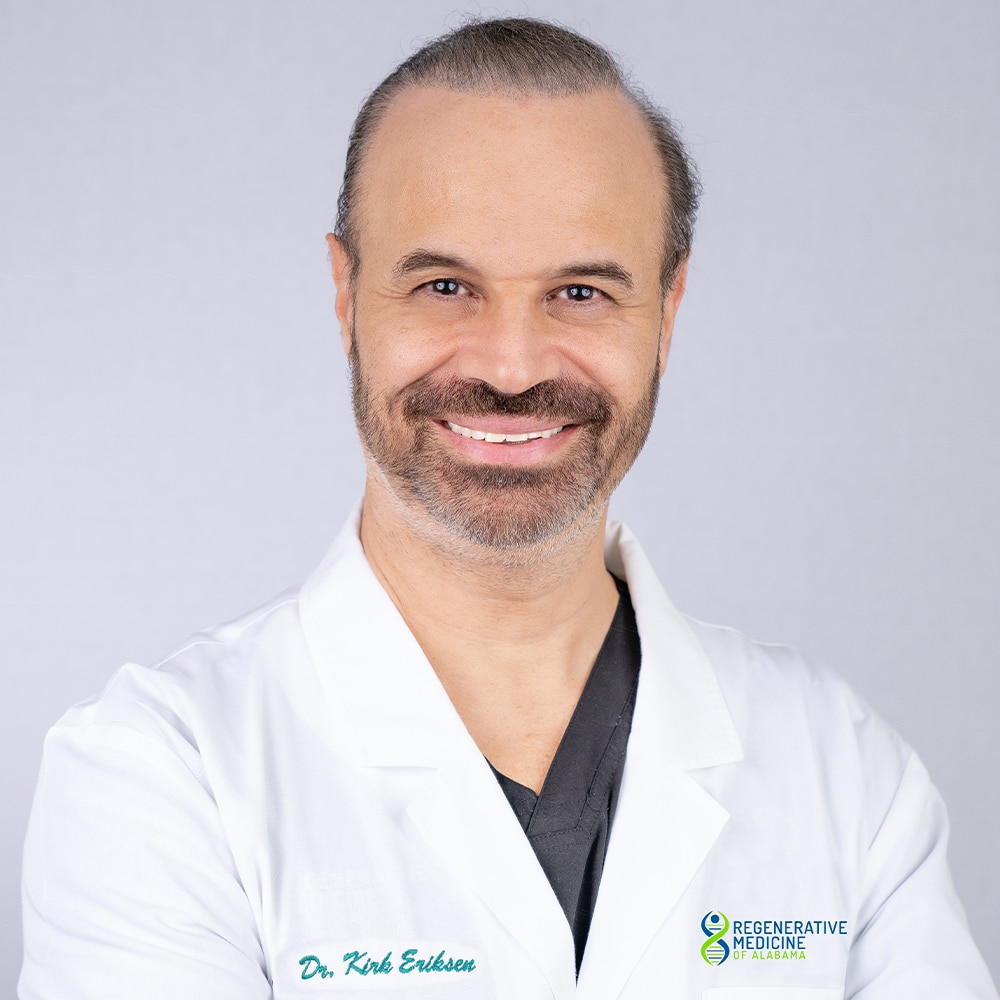 Dr. Kirk Eriksen
Doctor of Chiropractic
Kirk Eriksen, D.C. has been in clinical practice as a Doctor of Chiropractic for 32 years in Alabama. Dr. Eriksen is a renowned lecturer and has taught doctors all across the United States as well as in Europe and Central America. He has published several research studies and has authored two landmark textbooks—Upper Cervical Subluxation Complex: A Review of the Chiropractic and Medical Literature and Orthospinology Procedures: An Evidence-Based Approach to Spinal Care, which were both published by Lippincott Williams & Wilkins. Click here to see Dr. Eriksen's Curriculum Vitae.
Dr. Eriksen has been awarded 'Chiropractor of the Year' in 1997 and 2004, 'Researcher of the Year' in 2006, and he received the 'Dr. Christopher B. Kent Award for Scientific Excellence' in 2010. He is married to Valerie Eriksen and they have 5 children. Kirk Eriksen enjoys traveling, spending time at the beach and watching the Florida State Seminoles football and basketball teams.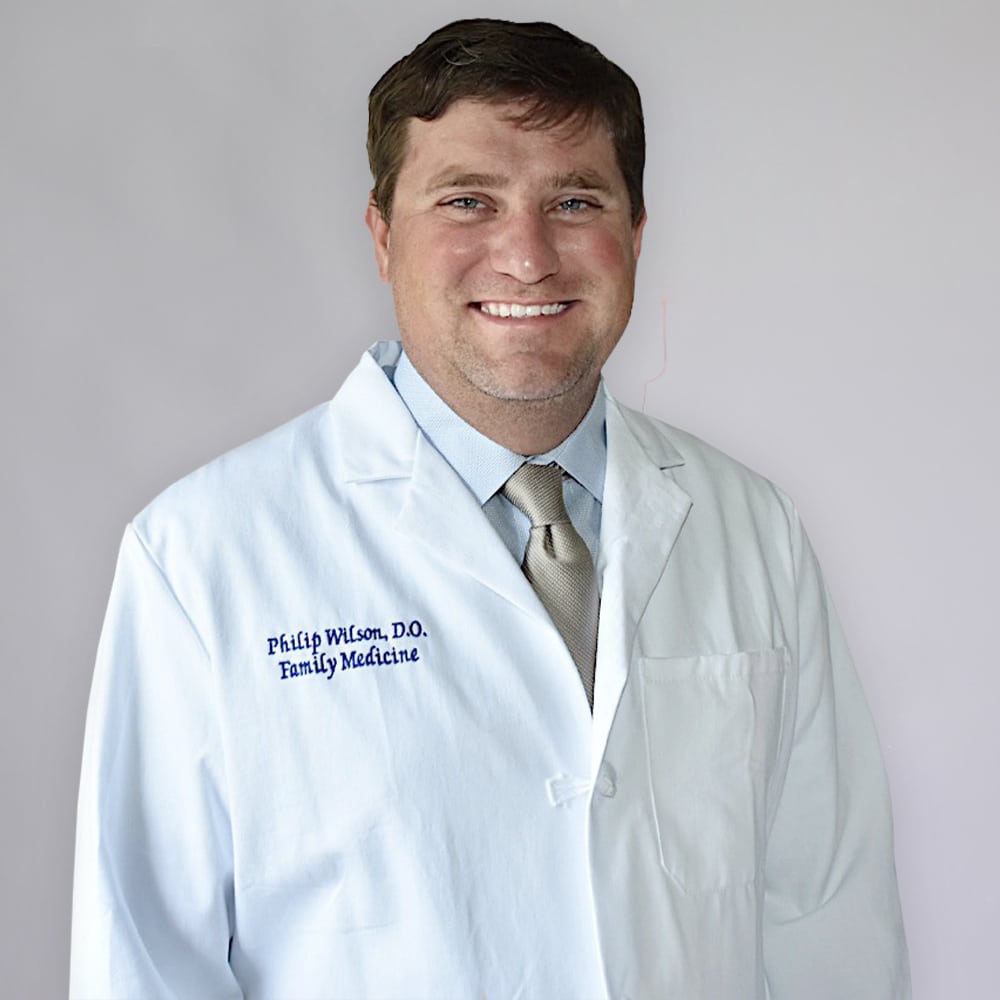 Dr. Philip Wilson
Osteopathic Physician
Originally from southeast Alabama, Dr. Philip Wilson grew up in Abbeville where he became interested in medicine from one of the local family practice doctors. He graduated salutatorian from Abbeville High School and attended Troy University where he graduated Magna Cum Laude, earning a degree in biology, with a cell and molecular concentration. He later attended Kansas City University of Medicine and Biosciences and completed the Doctor of Osteopathy program. He chose to come back to the South and relocated to Montgomery for residency in Family Medicine. After residency, he moved back to Dothan to be close to home and family.
Dr. Wilson has an interest in hospital medicine, as well as regenerative medicine which align with his osteopathic training. He has over 14 years of experience in the emergency department, hospital, hospice, urgent care, and primary care. His personal interests include going to Auburn football games, going to the beach, and saltwater fishing.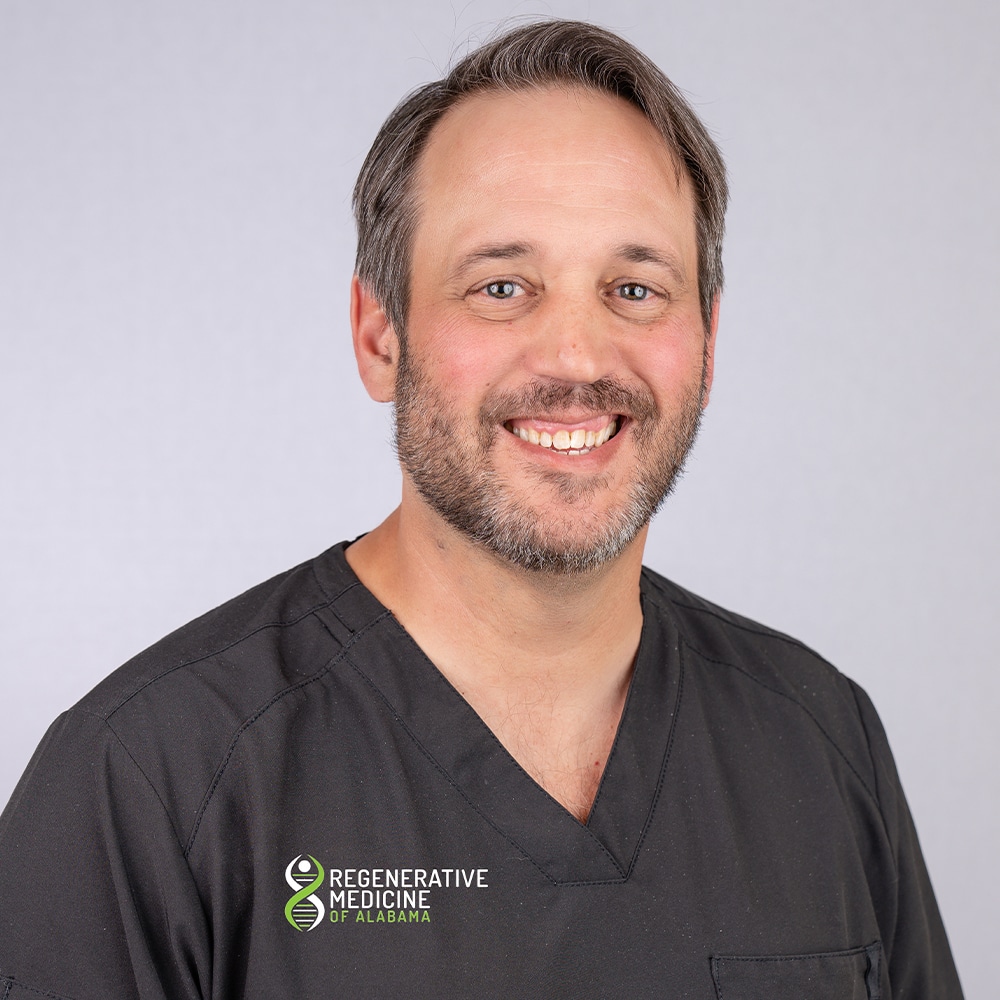 Lee Alexander, PA-C
Physician Assistant
Lee Alexander is a nationally certified Physician Assistant specializing in hospital and emergency-based medicine. His professional career in healthcare began in 1996 after earning a nursing degree from Samford University. While working as a Registered Nurse, he continued to pursue higher education. In 2005, he obtained a Master's Degree in Physician Assistant Studies from the University of South Alabama in Mobile. He has worked as a Physician Assistant in and around the Dothan area for the last 18 years. His experience includes 12 years of internal medicine, 3 years of cardiology, 3 years of emergency medicine, and 4 years of regenerative medicine.
Lee is married to his wife Nicole and has two daughters. In his free time, he is an assistant track coach at Northside Methodist Academy. He enjoys bowling and watching college sports, especially football.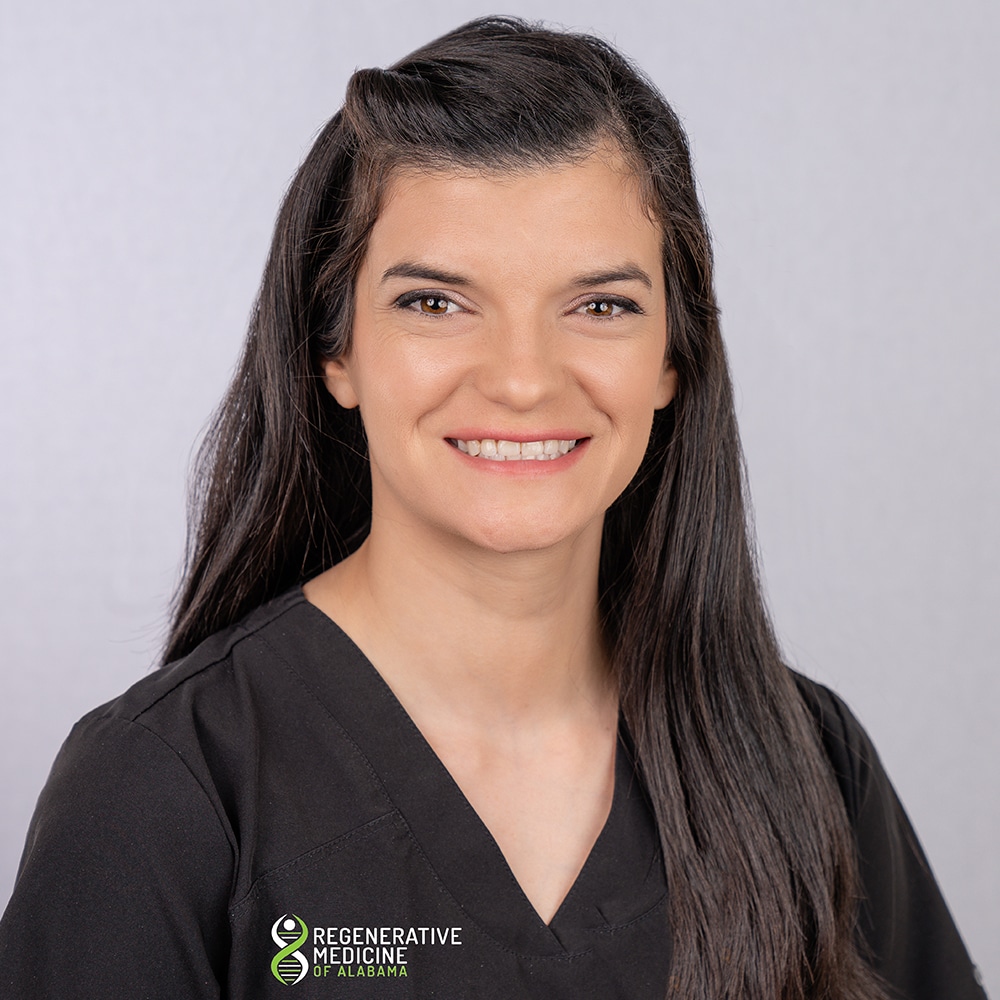 Laurie Duck
Office Manager
Laurie is a Certified Medical Assistant and has been providing care for patients at Regenerative Medicine of Alabama since 2021. She really enjoys the connections she has made with her patients who become like family. After becoming office manager, Laurie stays busy making sure our patients are happy and comfortable. "My favorite aspect of what I do is seeing someone who has lost hope with their condition regain a positive outlook on the future of their health after seeing lifechanging results. I believe I was placed in this role for a reason and I enjoy feeling like I am a part of something bigger." When not in the office, Laurie loves being with her two daughters and husband. They enjoy outdoor activities, going to church, crafting, and (most of all) spending time in the Smoky Mountains.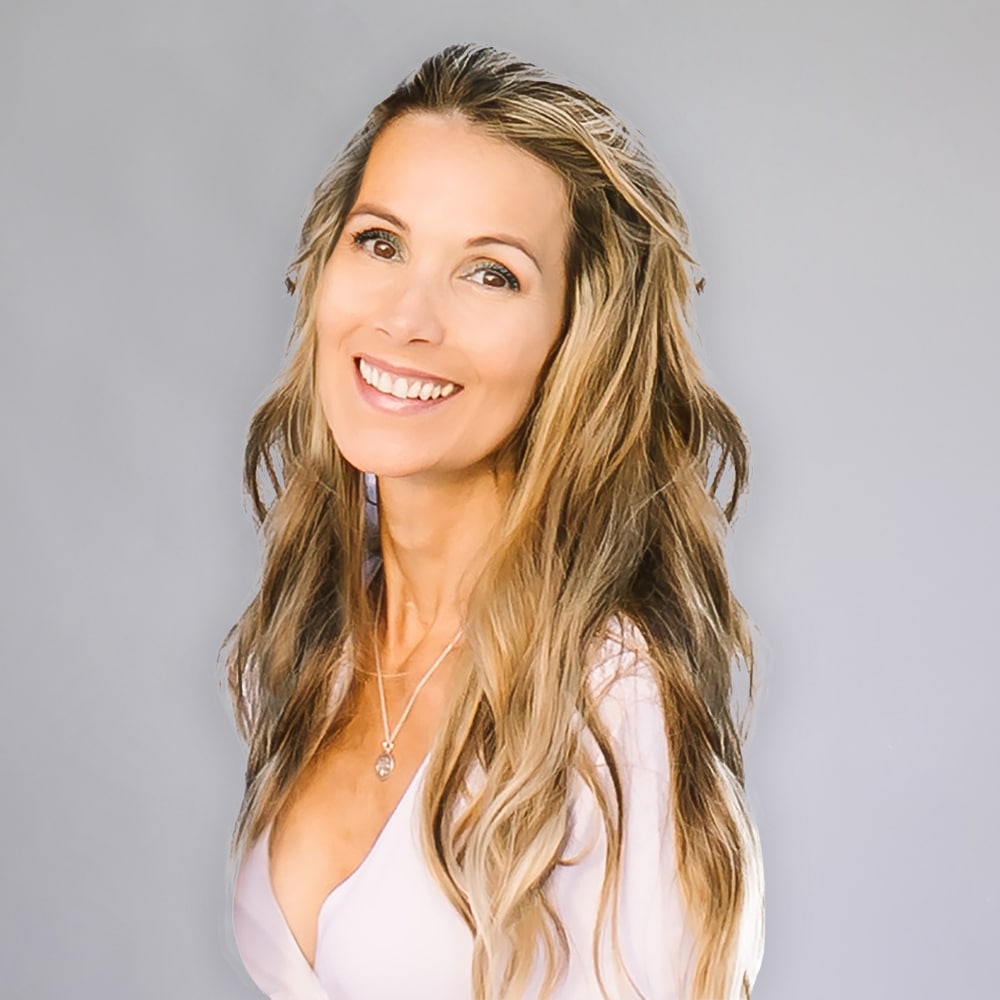 Valerie Eriksen
Case Manager
Valerie Eriksen is the office case manager, helping patients start their care process. Valerie is also the founder of Healthy For Life. Her keen interest and personal devotion to health and wellness emerged through a nutrition class during college. Valerie has had a variety of life experiences ranging from a 16-year career as an International Model to an Executive Management position with a large Alabama-based company to a devoted mom of many years. She continues to attend seminars regularly, engage in research, and study to increase her knowledge so that she can best assist her clients' weight loss and wellness needs.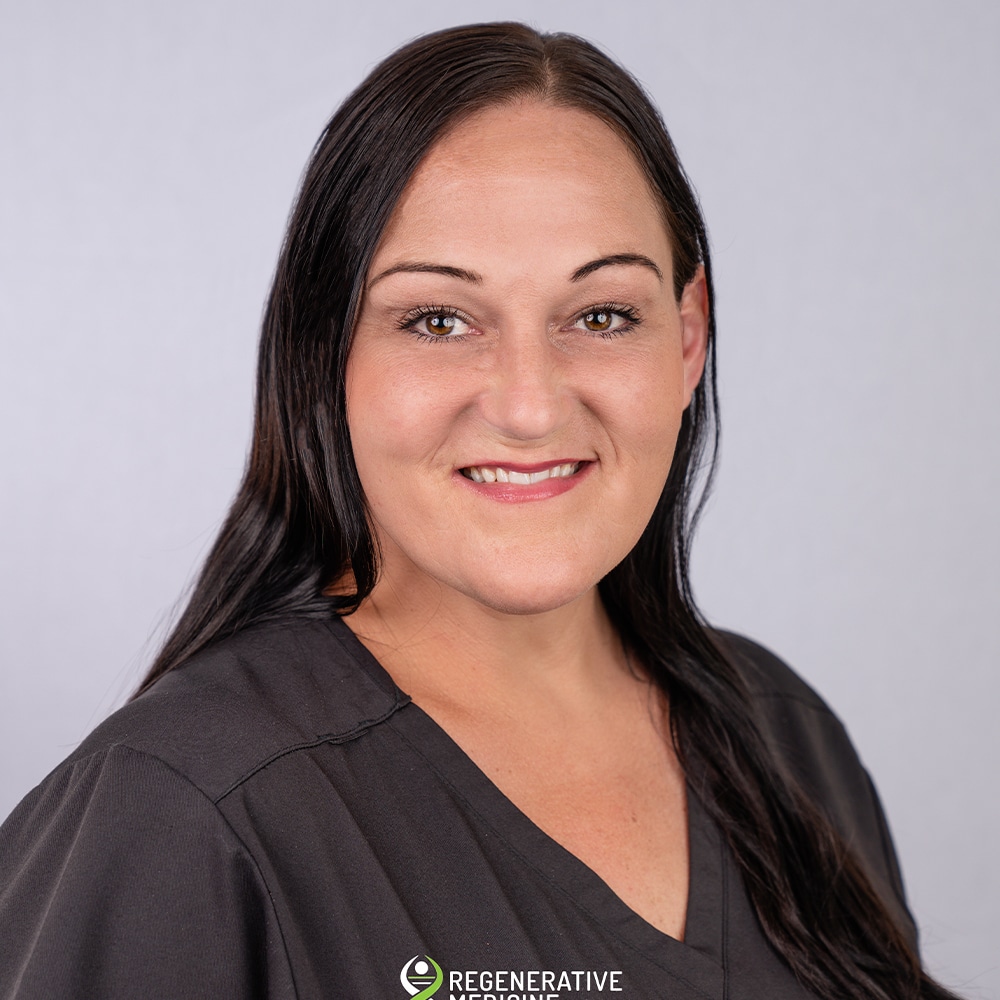 Leslie Jones
Laser Tech
Leslie Jones has studied the natural functions of the human body for 21 years. She obtained her bachelor's in science of Earth Sciences from Troy University in 2006. Leslie also has associate degrees in Science of Mathematics, Fine Art, Music Composition, and English Composition (Wallace Community College 2004). She graduated from Wicksburg High School, with Career and Technical endorsements and was president of Health Occupational Students of America in 2002, when she began studying chiropractic care with Dr. Kirk Eriksen.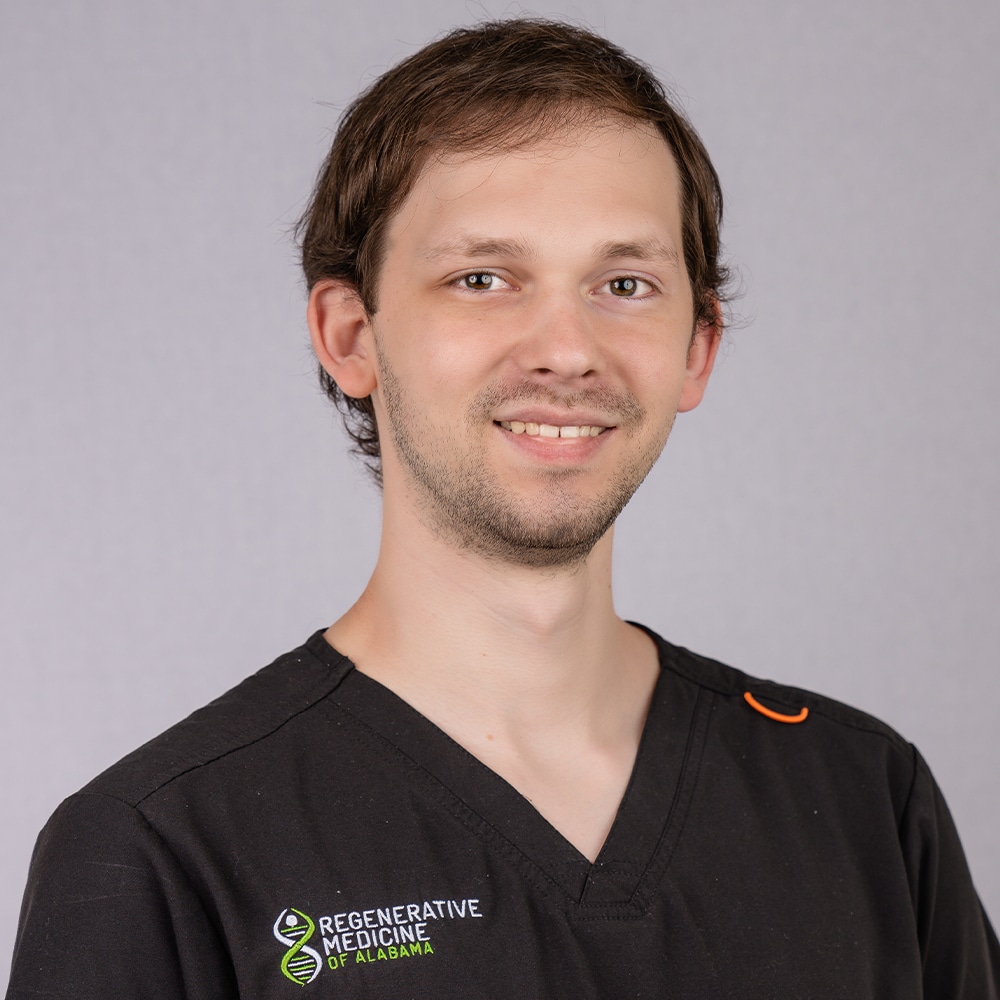 Adrian Hiller-Fittro
Laser Tech
Adrian has been a certified Class 4 Laser Technician since 2019. He is passionate about our patients' well-being and fascinated by the science behind our therapies, and enjoys helping patients understand the modalities that we employ in our practice.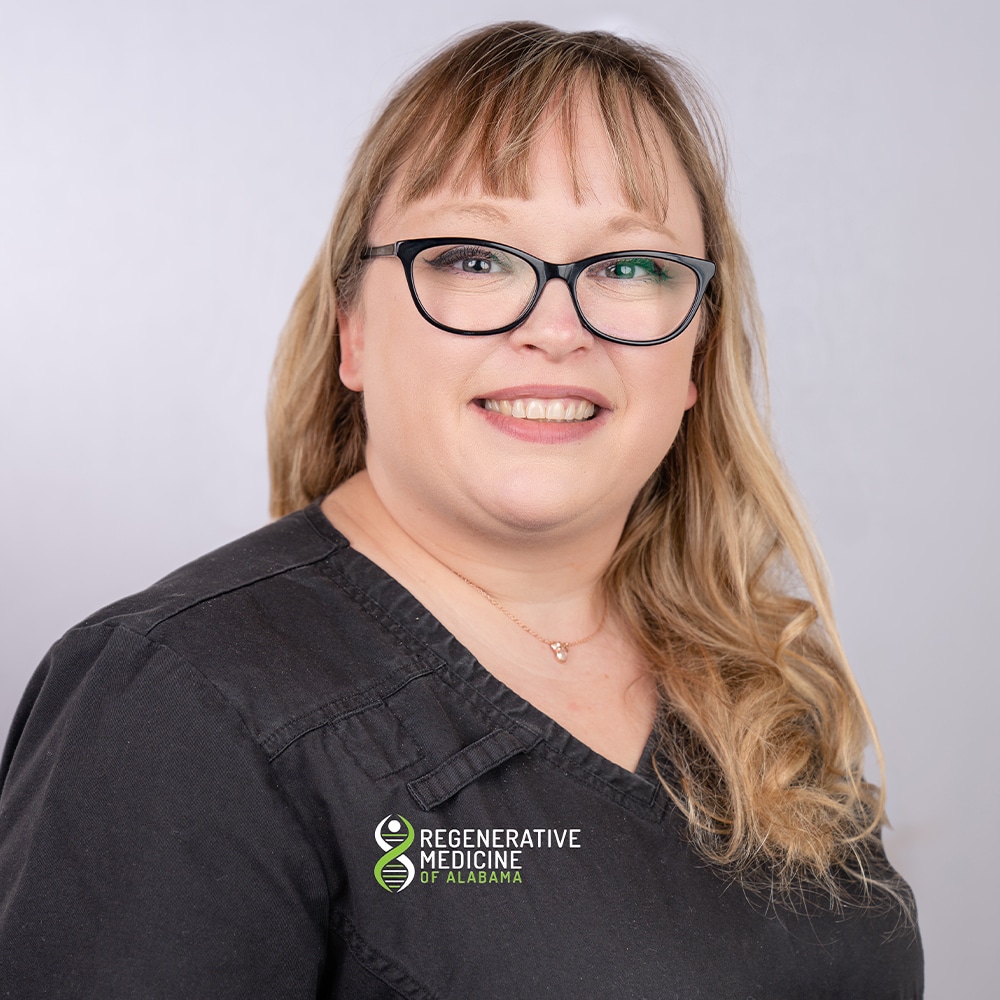 Brandi Pemberton
Front Desk Receptionist
Brandi is a Certified Medical Assistant with 15 years working experience in the healthcare field. She is currently a nursing student attending Wallace Community College in the RN program. Brandi works at the front desk of our practice as our friendly receptionist.